A LITTLE ABOUT US …
Here at Apple Tree Town, we wanted to create a fun and exciting place for young children to play, explore and learn about the world around us. We have built our town to create a world within our world, where children can explore, role play and most of all have fun in a safe environment, while you can relax and have a bite to eat in our bistro Café.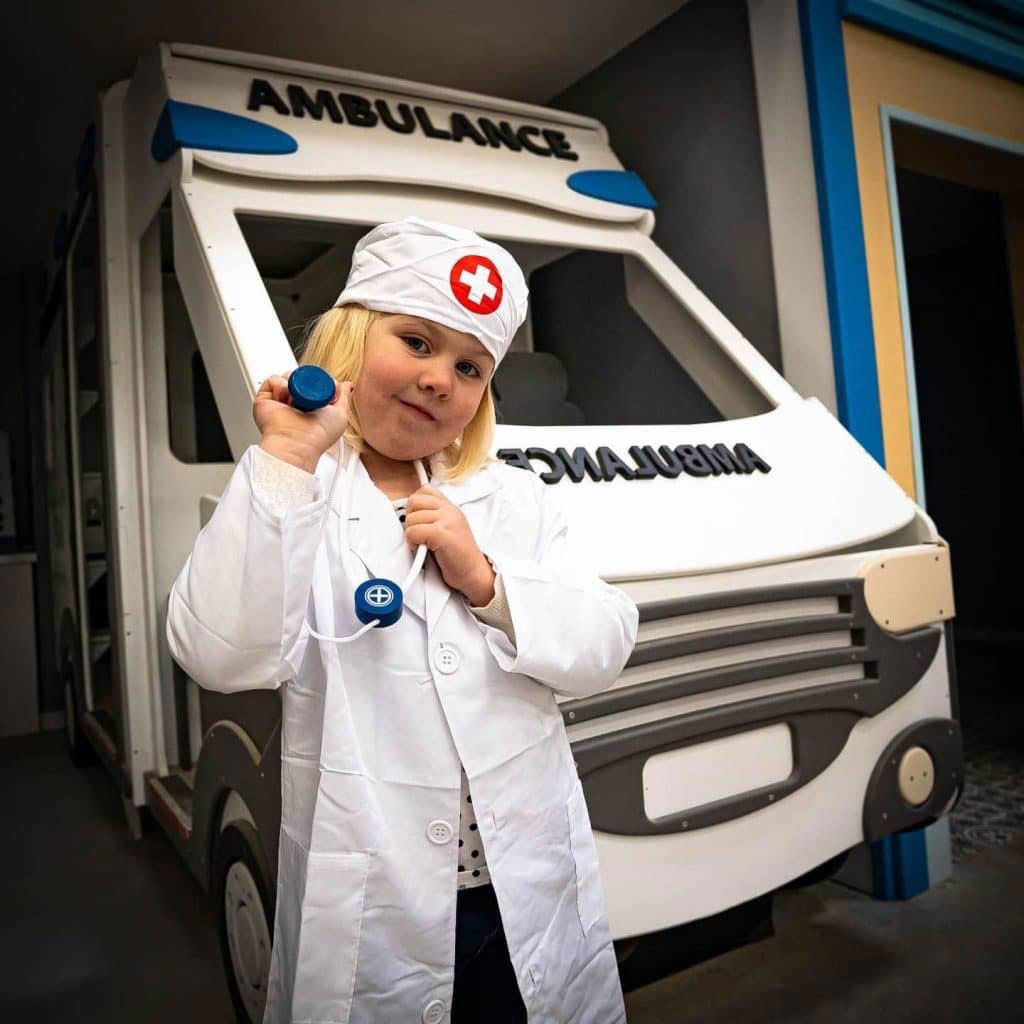 Our experienced team wanted to create an alternative
to soft play, and wanted to create something different where children can get involved in lots of events, activities and games that the town itself has to offer, letting your little ones make fun memories in a truly unique environment.
Your children will have lots of time to discover what our little town has to offer, the themed role play areas have been built to with little imaginations in mind, offering a full immersive experience that fully encourages development, communication and social skills of young children.
We are having fun 6 days a week, Tuesday – Sunday, so why not join us? You will find out everything you need to now including our location, how to book a session, as well as opening times and session prices.
The only question you will hear after your session is 'when can we come back again'??
OUR LOCATION
Unit 6, Loomer Road Industrial Estate, Newcastle ST5 7LB, United Kingdom

01782 914224
OPENING TIMES
We are open from Tuesday to Sunday every week.
We are closed on a Monday
TIME SLOTS
9:30am – 11:00am

11:30am – 1:00pm

1:30pm – 3:00pm

3:30pm – 5:00pm
SUBSCRIBE TO OUR NEWSLETTER
GET IN TOUCH
Christmas is coming to the town and Santa is too, for his first ever visit to Apple Tree Town!
Come and get in the festive spirit and bring the little ones to meet Santa for a magical experience this Christmas.
Our town will be full of festive delights and dressed in all things Christmassy and sparkly to keep the magic alive.
What's included…
1.5 hour play session in our enchanted and Christmassy town
Meet and greet with Santa
Present for every boy or girl
Please book your Santa Session online in advance to avoid disappointment as he will only be visiting the town over the weekends of December and the few days running up to the big day!